Our pallet display solutions are designed especially for store interior. Here, stores get a complete solution for placing the pots. The pallet displays can be easily moved with a hand pallet truck, and the design of the display makes disposal extremely efficient.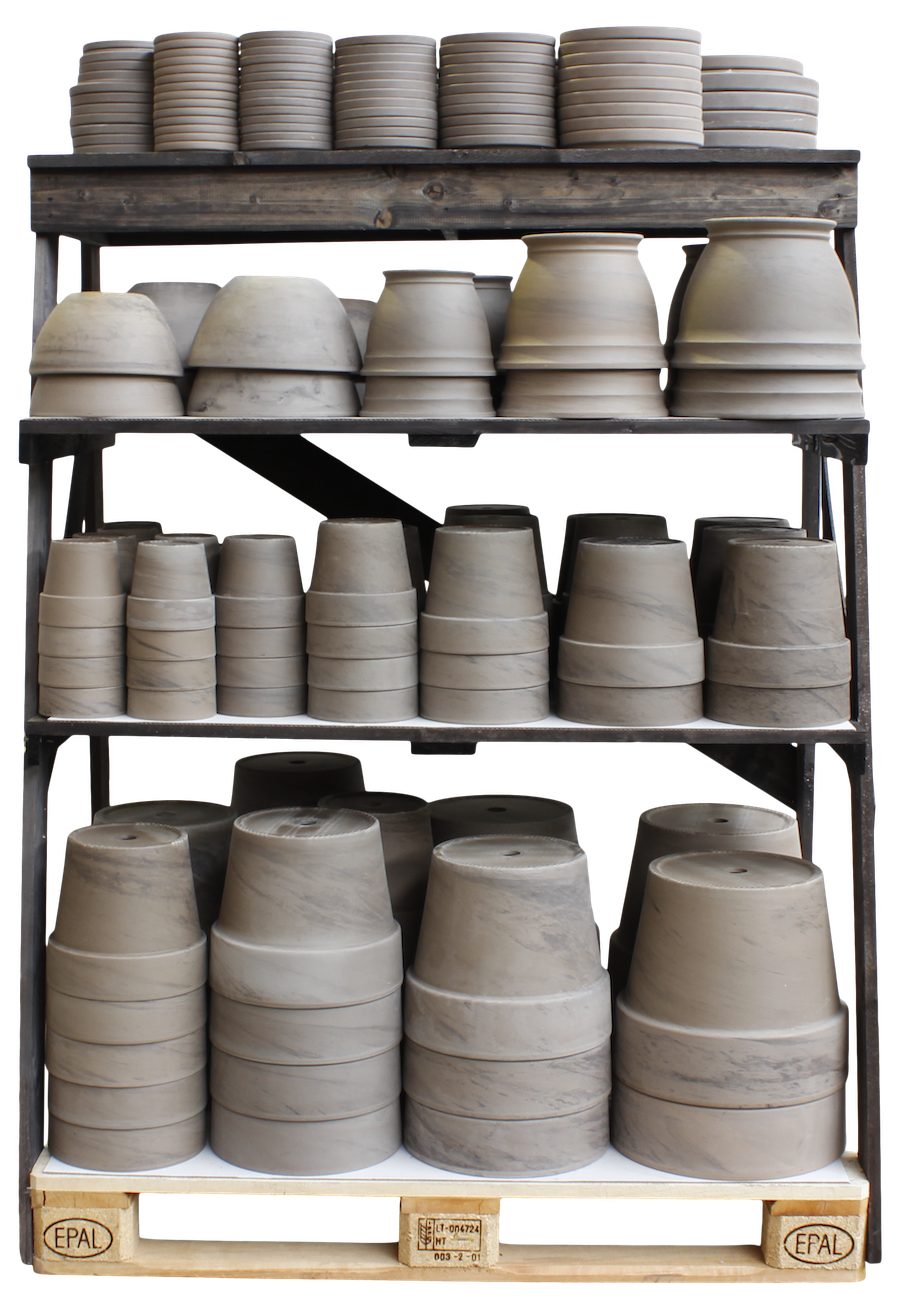 PALLETS READY FOR SALE
The pallet racks are all built with an upright back, providing good options for arranging them. The stores have minimal handling of goods by choosing pallet racking.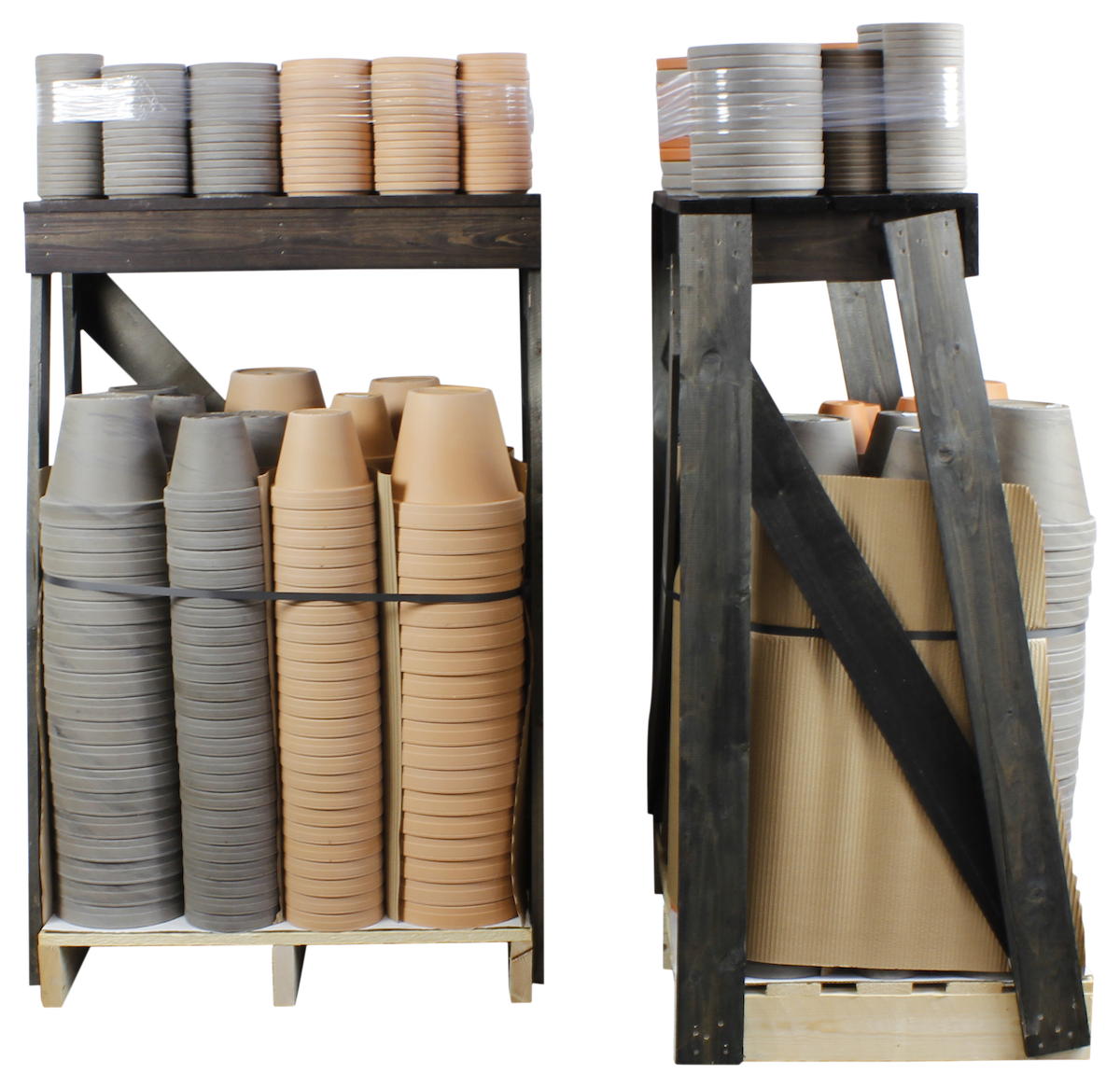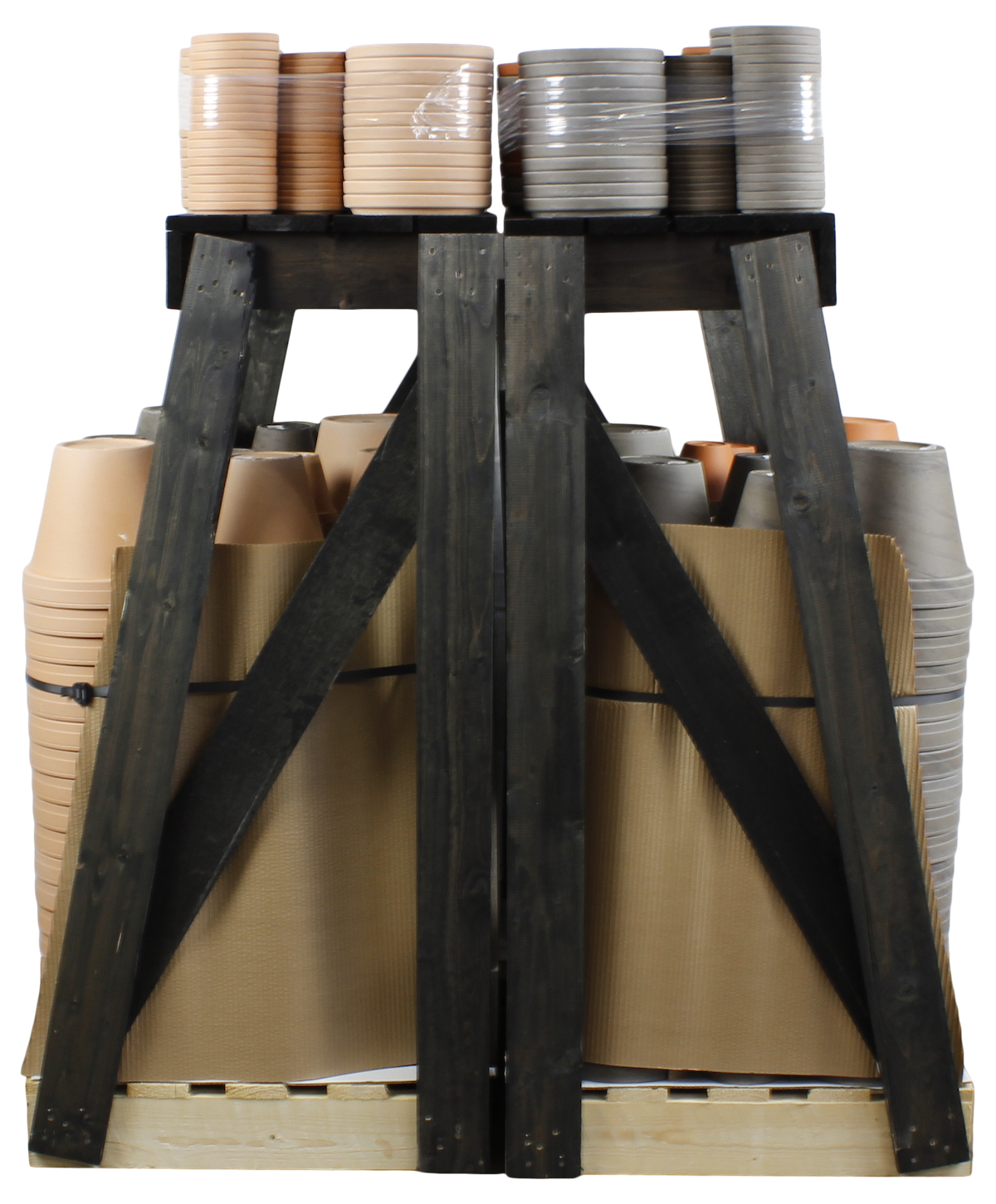 PACKING
Scan–Pot's packing methods are a top priority for protection and safety in shipment.
All pallets are shrink wrapped in our advanced automated shrink tunnel before shipment.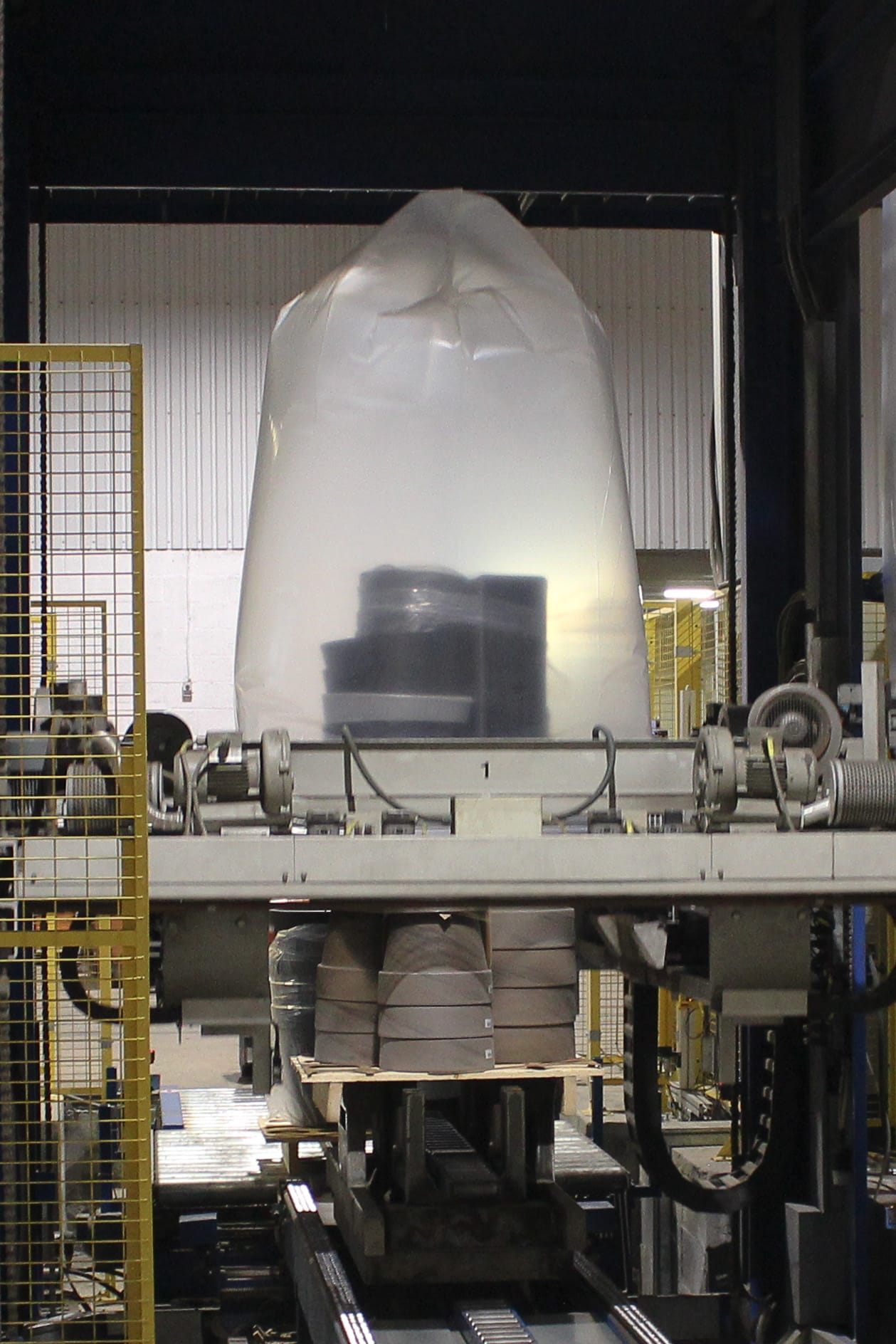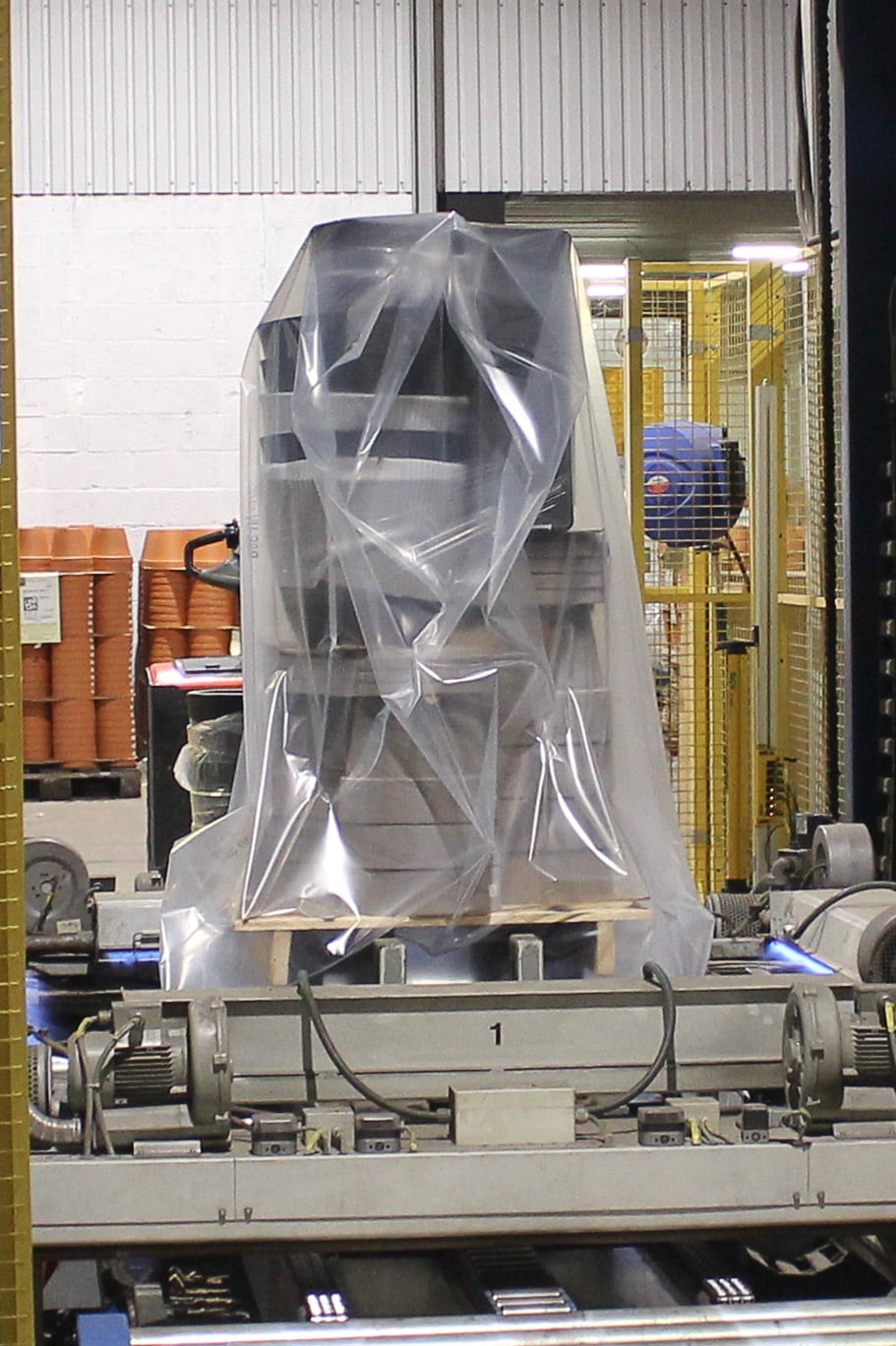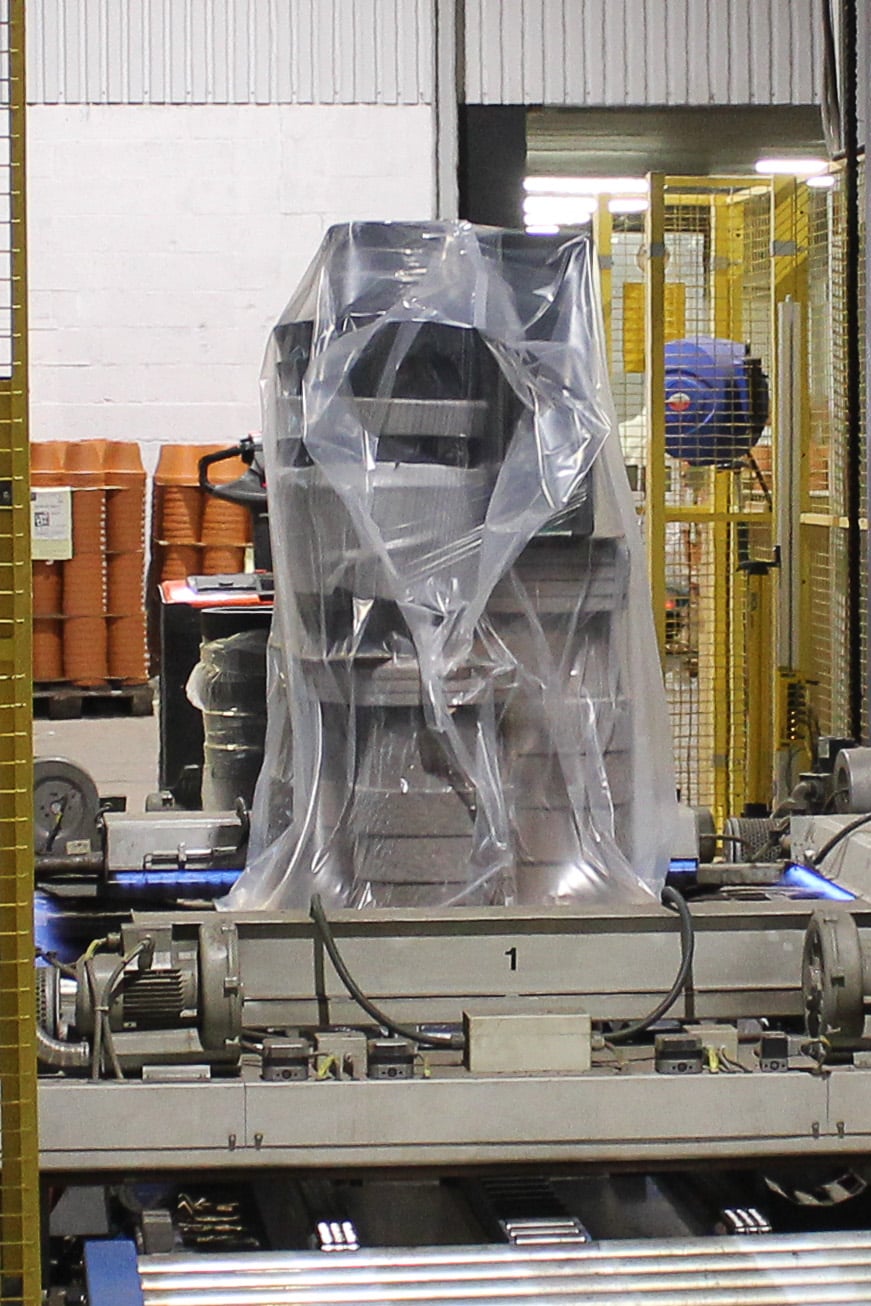 EXAMPLES OF PALLET SOLUTIONS
The following are selected examples of pallet solutions.